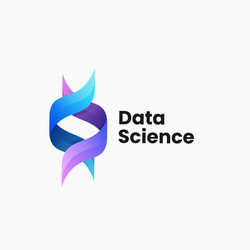 FOR EMPLOYEES WITH AN IT BACKGROUND
Our Data Science Specialist program is designed to equip you with the knowledge and skills needed to excel in the dynamic field of data science. Whether you are new to the world of data or seeking to enhance your expertise, this comprehensive program provides a solid foundation and advanced training to meet the growing demand for data scientists in various industries.
1. Introduction to Data Science
2. Data Science Workflow
3. Life of a Data Scientist
4. Data Gathering
5. Data Science Prerequisites
6. Beginning Databases
7. Structured Query Language (SQL)
8. Introduction to Python 
9. Data Preparation and Cleansing
10. Introduction to R
11. Exploratory Data Analysis (Descriptive)
12. Data Quality
13. Machine Learning (Predictive)
14. Introduction to Text Mining
15. Supervised, Unsupervised and Semi-supervised Learning
16. Data Visualization
17. Big Data Landscape
18. Data Analysis Presentation
19. Big Data Tools and Applications
20. What's Next
Acquire a deep understanding of data analysis methodologies, including data cleaning, exploration and visualization.
Gain expertise in popular programming languages for data science, such as Python and R.
Apply supervised and unsupervised learning methods to real-world data.

"Jika anda berpeluang untuk menyertai kem boot ini, anggap diri anda amat bertuah kerana mereka akan melatih anda untuk mempunyai kemahiran sedia bekerja. Saya telah belajar banyak daripada tempat ini."
AHMAD FAIZ

"Saya belajar banyak perkara semasa saya bersama syarikat ini. seperti HTML, CSS dan JS.
Kakitangan juga sangat mesra dan selesa untuk bertanya apa sahaja yang saya mahukan."
NASRUL

"Sepanjang mengikuti program selama 3 hari, saya dapat pelajari pelbagai ilmu pengetahuan terutama sekali dalam modul yang melibatkan backend."
ASYA

"Latihan ini menarik kerana cara penyampaian jurulatih sangat baik, mudah difahami dan santai. Kakitangan juga sangat peramah dan baik hati. Banyak bahan rujukan dikongsi untuk rujukan pelatih. Latihan ini berasaskan hands-on dan komunikasi dua hala , di mana sangat sesuai untuk kursus ini."
NASHRAH

"The Moose Academy is highly recommended, should you be interested in learning mobile application development from scratch! Sir Wan Muzaffar is an excellent trainer as he tailor-made each training session to fit his clients' requirements and understanding levels! On top of that, the training materials provided are informative and easily understandable. My heartiest gratitude to Sir Wan Muzaffar, for all the mobile app knowledge and tricks that he had shared with me, throughout the interactive training session!"
LOI