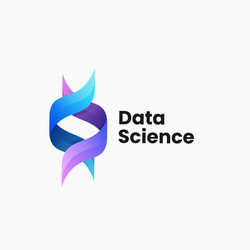 FOR EMPLOYEES WITH AN IT BACKGROUND
Our Data Science Specialist program is designed to equip you with the knowledge and skills needed to excel in the dynamic field of data science. Whether you are new to the world of data or seeking to enhance your expertise, this comprehensive program provides a solid foundation and advanced training to meet the growing demand for data scientists in various industries.
1. Introduction to Data Science
2. Data Science Workflow
3. Life of a Data Scientist
4. Data Gathering
5. Data Science Prerequisites
6. Beginning Databases
7. Structured Query Language (SQL)
8. Introduction to Python 
9. Data Preparation and Cleansing
10. Introduction to R
11. Exploratory Data Analysis (Descriptive)
12. Data Quality
13. Machine Learning (Predictive)
14. Introduction to Text Mining
15. Supervised, Unsupervised and Semi-supervised Learning
16. Data Visualization
17. Big Data Landscape
18. Data Analysis Presentation
19. Big Data Tools and Applications
20. What's Next
Acquire a deep understanding of data analysis methodologies, including data cleaning, exploration and visualization.
Gain expertise in popular programming languages for data science, such as Python and R.
Apply supervised and unsupervised learning methods to real-world data.

"If you get the chance to enter this bootcamp, consider yourself extremely lucky as they will groom you to have job ready skills. I have learnt a lot from this place."
AHMAD FAIZ

"I learned many things when I was with this company. such as HTML, CSS, and JS.
The staff also very friendly and comfortable to ask anything i wanted."
NASRUL

"While following the program for 3 days, I was able to learn a variety of knowledge, especially in the module involving the backend."
ASYA

"The training is interesting because the way the trainer delivers is very good, easy to understand and casual. The staffs are also very friendly and kind. Many reference materials are shared for trainee reference. The training is hands-on based and two way communication, where very suitable for this course."
NASHRAH

"The Moose Academy is highly recommended, should you be interested in learning mobile application development from scratch! Sir Wan Muzaffar is an excellent trainer as he tailor-made each training session to fit his clients' requirements and understanding levels! On top of that, the training materials provided are informative and easily understandable. My heartiest gratitude to Sir Wan Muzaffar, for all the mobile app knowledge and tricks that he had shared with me, throughout the interactive training session!"
LOI