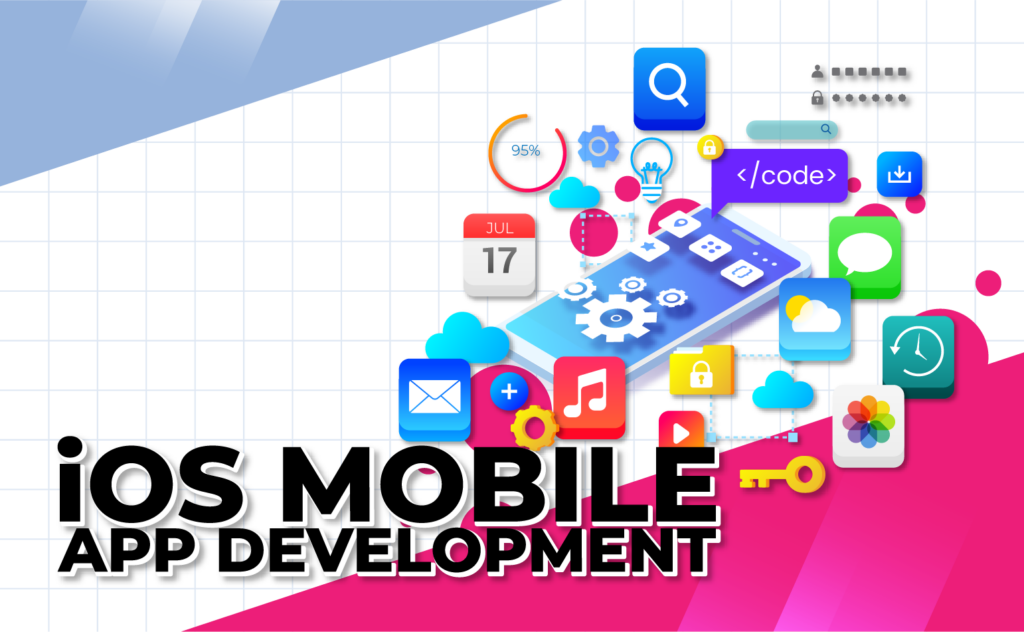 IOS MOBILE APP DEVELOPMENT WITH SWIFT UI
"FOR A WIDE RANGE OF AUDIENCES"
This course is designed to equip you with the skills and knowledge necessary to develop feature-rich mobile applications for iOS using SwiftUI and the Swift programming language. Whether you're a beginner or an experienced developer, this training will help you master the fundamentals of iOS app development while incorporating API calls and device features.
1. Introduction to Swift and Xcode
Introduction to the Swift programming language.

Basics of Swift syntax (variables, constants, data types).

Control flow (if statements, loops).

Setting up Xcode for SwiftUI development.

Creating a new SwiftUI project.

Understanding the Xcode interface.

Building a simple user interface with SwiftUI.
2. SwiftUI Layout and Navigation
Understanding SwiftUI's layout system.

Creating stacks and spacers.

Building responsive user interfaces.

Implementing navigation in SwiftUI.

Building a navigation view with a navigation bar.

Passing data between views.
3. Data Handling, User Interaction, and Device Features
Introduction to data binding with SwiftUI.

Creating and binding data models.

Displaying dynamic data in SwiftUI views.

Implementing user authentication.

Handling user input with SwiftUI controls (TextFields, Buttons, etc.).

Implementing form views.

Validating user input.

Integrating device features (e.g., camera, location services) into the app.
4. Advanced SwiftUI Topics and Advanced API Usage
Animations and transitions in SwiftUI.

Using gestures and animations for a more interactive UI.

Advanced UI customization.

Working with lists and dynamic content.

Integrating images and multimedia.

Advanced API topics (e.g., pagination, OAuth2 authentication).
5. Final Project, Deployment, and Testing
Designing a small mobile app project that incorporates API calls, device features, and advanced SwiftUI techniques.

Building the final project.

Testing and debugging the app.

Discussing app deployment options (App Store, TestFlight, etc.).

Performing real-world testing with actual devices, including testing device feature integrations.
To provide participants with a solid understanding of the Swift programming language.
To introduce SwiftUI and its capabilities for building modern and responsive user interfaces.
To teach participants how to make API calls and integrate external data sources into their apps.
To familiarize participants with using device features such as camera, location services, and more.
To empower participants to design and build a complete mobile app from scratch.
To prepare participants for deploying their apps to the App Store and real-world testing.

"If you get the chance to enter this bootcamp, consider yourself extremely lucky as they will groom you to have job ready skills. I have learnt a lot from this place."

"I learned many things when I was with this company. such as HTML, CSS, and JS. 
The staff also very friendly and comfortable to ask anything i wanted."