Java is a popular programming language, which designed for having lesser implementation dependencies. It is widely used for developing Java applications in laptops, data centers, game consoles, scientific supercomputers, cell phones, etc.. If you are new to programming or just new to the language, this course will get you started coding in Java.
If you're learning to program for the first time, or if you're coming from a different language, this course, Java: Getting Started, will give you the basics for coding in Java.
In this Java for Beginners course you'll learn:
The types of applications that can be built with Java, and the platforms they'll run on.
Next, you'll explore the basics of Java, learning from plenty of Java examples.
Lastly, you'll put your Java knowledge to work and modify a project.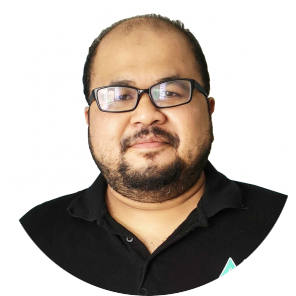 Executive Director "We wish to empower the education system in Malaysia especially in Programming by providing first-class, industry leading education."